Pure Sound Meditations and Chantings
 
Neues Album November 2022
Ein einstündiges Erde-Kosmos-Ritual. Meditiert mit akustischen Instrumenten in  432 Hz Stimmung. Musik für Meditation und Raumatmosphäre.
Marcus Reichard Piano (Steinway D-274), Monochord und Perkussion
Dominique Starck Gitarre (Walter Vogt 1984), Shrutibox und Perkussion
Sounddesign: Steven Parry
iTunes, Spotify, Apple-music, Youtube, Youtubemusic, Amazon u.v.a.

Dominique Starck Guitar Marcus Reichard Keyboards/Piano
Music for Meditation and Clearing Space. The Essence of Form is Emptiness
Cosmic Tuning 432 Hz
iTunes, Spotify, Applemusic, Youtubemusic, Amazon……..
November 2021
ZENTER


Alben 2020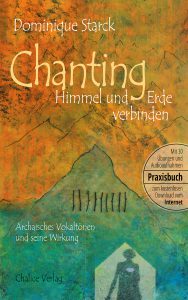 Interview mit Dominique Starck über sein neues Buch
weitere Informationen bei www.chalice-verlag.de
Dominique Starck ist Preisträger des Akademia Award (USA) for Best Ambient-Instrumental Album 2016
Markus Schaefer
"The Listener" December 2022 for Dominique
The Listener
Listening,
Senses open,
His being perfectly still.
Mirror-smooth water
Sensing the smallest of tremors,
Waves interfering, patterns appearing,
In a palimpsest of the world around him,
Resonance reaching far.
A winter coat brushing against the old crypt's pillars,
An adjustment of posture,
An audience silently breathing in the dark.
The soft hiss of candles lighting a millenium of stories etched into walls and ceiling,
And deep below, a layline connecting continents.
Listening to the earth's resonance
Seeking a glimpse of the eternal in a world that is fleeting and noisy.
Roots growing, tree bark expanding, stones forming and dissolving again,
Frequencies to be counted in hours, years, centuries even.
A planet alive – speaking – if only we were patient and receptive enough.
And then  –
Weaving into this thick tapestry of stolen stillness
The silvery sounds of a guitar
Which he carries, cradled into his arms,
Listening forward
And leading his audience back up
Into the world.
Markus Schaefer 2022